How Bad Plug Terminations Affect Signal Integrity
We have been inundated with emails and phone calls from around the globe from companies experiencing PROBLEMS WITH RJ-45's. It is very disturbing to find out that many of these problems relate to the RJ-45 plug/jack NOT MEETING THE MINIMUM MECHANICAL or MATERIAL STANDARDS REGARDING GOLD PLATING, PLASTIC HOUSING MATERIAL and CONTACT DESIGN/DIMENSIONS as set forth by standards bodies such as ACTA, ASTM, EIA, FCC, IEC, IEEE, ISO, TIA and UL.
PROPER BLADE DEPTH (.237"+/-.005") INSURES PROPER CONTACT SURFACE MATING AREAS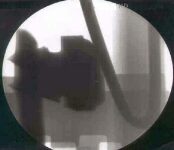 A "BAD TERMINATION" The Second Contact From the Right is Out of Spec Blade not Set Deeply Enough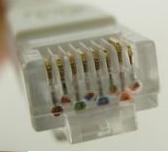 Many times, cable assemblies are built using inadequate or poor quality tools and dies.....worn out tooling.....or mismatched tooling. THIS WILL HAVE A MAJOR IMPACT ON THE PERFORMANCE OF THE CABLE ASSEMBLY. NOTE: POOR QUALITY TOOLS AND DIES WEAR OUT VERY QUICKLY.....and they should be monitored for usage and expected useful life.
With the advent of higher speed cabling options, the AWG SIZE has increased (such as from 24 AWG to 23 AWG). These larger conductor sizes, along with the use of special conductor insulation's (such as Low Smoke Zero Halogen cables), have made CONDUCTOR BUNCHING an issue. The large AWG OD, coupled with harder durometer's of certain insulation's, cause the conductors to "BUNCH UP" inside the plug. Upon setting (terminating) the blades, they may "BOW" or "CUP". These irregular contacts (not being on the same plane) could affect signal transmission quality and also may cause contact "LIFT OFF".
Worn out or mismatched tooling might actually "peel off" part of the RJ-45 plastic insulation ("orange peel effect") thereby covering the contact with the plastic causing intermittencies or loss of signal. POOR QUALITY TOOLS AND DIES WEAR OUT VERY QUICKLY exacerbating this problem.
If an INCORRECT DIE SET.....or WORN OUT DIE is used, the termination procedure can actually cause "micro fractures" to the plug body, either internally or externally. If this happens, the plug can cause "shorting" or, once again, intermittencies when mated with the jack.
HOW WE DO THINGSTHE SENTINEL CONNECTOR SYSTEMS ADVANTAGE


Sentinel Connector Systems is the premier "MADE IN USA" manufacturer of RJ-45 Plugs and Jacks. As a matter of fact, their Founder was part of the original design team at Hardesty that actually built the first RJ type connector ever. We have the BOOK OF RJ.....representing over 40 years of hand written notes about the why's and dont's of manufacturing RJ-45 Interconnection Systems.
THE BOOK OF RJ (Robert J Brennan)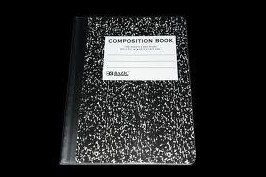 WE DO EVERYTHING FOR A REASON
The guys at Sentinel have OVER 350 MAN YEARS OF EXPERIENCE, HOLD over 50 RJ45 RELATED PATENTS and HAVE THE ANSWERS to all of your RJ-45 related questions. We are just a phone call or email away.
THE SENTINEL CONNECTOR SYSTEMS ADVANTAGE - All of Sentinel's Plugs and Jacks are built in accordance to INDUSTRY STANDARDS & SPECIFICATIONS as set forth by governing bodies such as ACTA, ASTM, EIA, FCC, IEC, IEEE, ISO, TIA and UL. Sentinel is also a Member of the Communications Cable and Connectivity Association.....adhering to the Association's STRICT CODE OF ETHICS regarding compliance.
OUR PRODUCT DESIGN ELEMENTS - The BASIS METAL for the contacts is PHOSPHOR BRONZE. We use a very specific % along with a very tightly controlled min-max granular MICROSTRUCTURE to provide the best STIFFNESS, SPRING QUALITIES and CORROSION & WEAR RESISTANCE. The base metal is then ELECTROPOLISHED (versus wire brushed) creating an extremely smooth "BURR FREE" CONTACT SURFACE. It is then plated with 100 micro inches of pure Nickel (min plugs, 50 micro min jacks)....providing a sacrificial metal surface/barrier to PROHIBIT DIFFUSION and OBTAIN DESIRED POROSITY CHARACTERISTICS....then 50 micro inches (minimum) of pure 24 CARAT (hard) GOLD adhering to MIL-G-45204C, TYPE II, GRADE A specifications and Knoop Hardness requirements. During each plating operation, PROPER SURFACE ACTIVATION and CLEANSING PROCEDURES are meticulously followed to insure against any possible surface contamination and potential GALVANIC REACTIONS (reference MIL-STD-889).
By incorporating the strict design guidelines above, Sentinel Plugs and Jacks will have a MINIMUM 1,000 CYCLE LIFE (insertions/de-insertions) before any degradation of surface contact areas and a 2,000 MINIMUM CYCLE LIFE WHEN USING SENTINEL PLUG/JACK COMBINATIONS.
OUR ENGINEERING and MANUFACTURING EXPERTISE
* Sentinel manufactures it's plastic components on Battenfeld and Cincinnati molding presses with tightly controlled tolerances and a meticulous Quality Control Program to insure Standards Compliant Parts.
* Connectors are assembled with equipment both purchased and designed/manufactured in house. Unparalleled Quality Procedures and Maintenance Programs insure that the products are assembled with consistency and reliability, plus the Equipment runs 24/7, LIGHTS OUT.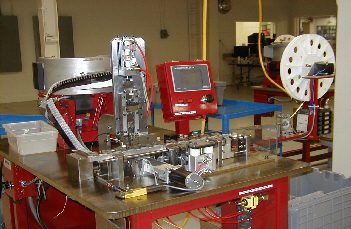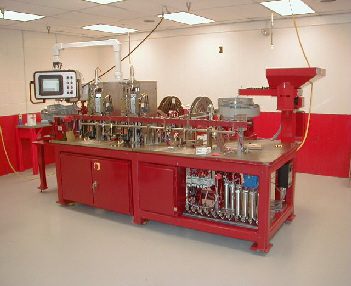 * The Quality Department utilizes equipment to test gold thickness and mechanical properties of all the connectors manufactured.
* The Engineering Department uses State of the Art CAD equipment and has a fully equipped Tool Room to support Manufacturing as well as New Product Development.
THE BOTTOM LINE - WE DO NOT CUT CORNERS.....WE USE BEST PRACTICES.....WE MEET and/or EXCEED ALL STANDARDS....WE PROVIDE THE HIGHEST QUALITY IN THE MARKETPLACE.....and best yet, WE ARE EASY TO WORK WITH and our products are MADE IN THE UNITED STATES OF AMERICA.
The RJ-45 Is A Highly Engineered Interconnection System
CAVEAT EMPTOR.....Let The Buyer Beware
SUB-STANDARD, NON-COMPLIANT and COUNTERFEIT RJ45's coming in from the Far East
KNOW THE STANDARDS - KNOW THE SPECS - INSIST ON COMPLIANCE - KNOW YOUR SUPPLIERS