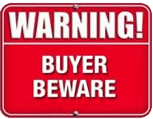 NOT ALL
RJ-45S ARE CREATED EQUAL
The RJ45 is a Highly Engineered Interconnection System
Beware of substandard, non-compliant, and counterfeit RJ45's coming in from the far East.
Know the standards - Know the specs - Insist on compliance - Know your suppliers
WE ENCOURAGE YOU TO "KNOW YOUR SUPPLIERS"
Somewhere along the line, either through COST PRESSURES, OUTSOURCING, MATERIAL SELECTION, PRODUCT DESIGN, or a host of other reasons, some RJ45 modular connector manufacturers have strayed from the specifications as set forth by the Standards Bodies (such as ACTA, ASTM, EIA, FCC, IEC, IEEE, ISO, TIA and UL). As a result, there is a growing problem in the field relating to POROSITY, OXIDATION, CORROSION, CONDUCTIVITY, CONTACT RESISTANCE, INTERMITTENCIES AND LOSS OF SIGNAL that have become more pervasive recently.

Industry's Best Kept Secret
"Moving at the Speed of Right"

RJ45 AUTHORITATIVE EXPERTS
WITH OVER 135 PATENTS
Why Not Go To The Best In The First Place?
Sentinel Connector Systems is the premier "MADE IN USA" manufacturer of RJ-45 Plugs and Jacks. Bob Brennan, Founder, and President of Sentinel Connector (former Founder/President of Stewart Connector), has been involved with RJ45s since its inception. He was part of the team that built the first RJ45 back in the 1970s, consulting with Hardesty and Gustin, who worked at Western Electric creating the FCC Part 68 Specification (superseded by ANSI/TIA-1096-A). Bob and the Sentinel East Team have over 135 foreign and domestic patents relating to the RJ45 Interconnect. Significant Patents include the MagJack, a Proprietary Gold Plating Process called Spot Plating, and a Composite Carbon/Graphite Fiber Conductive Load Bar.
The Sentinel Connector
Systems Advantage
THE BOOK OF RJ (Robert J Brennan) Representing over 40 years of handwritten notes about the why's, dos, and don'ts of manufacturing RJ45 Interconnection Systems.
We do everything for a reason. All products meet/exceed the following standards:
ANSI/TIA 568 - ANSI/TIA 1096-A (Formerly FCC Part 68)
CENELEC EN 50173 - IEC 60603-7 - ISO-8877 - ISO/IEC 11801 - UL1863
Sentinel's plugs and jacks are built by industry standards & specifications as set forth by governing bodies such as ACTA, ASTM, FCC, IEC, IEEE, ISO, TIA, and UL. Sentinel is also a Member of the Communications Cable and Connectivity Association, adhering to the Association's strict Code Of Ethics regarding compliance.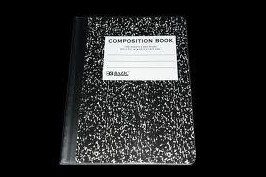 OUR ENGINEERING and MANUFACTURING EXPERTISE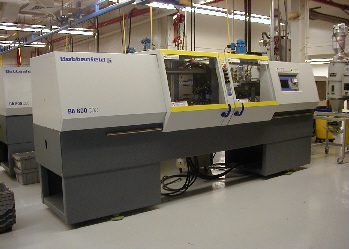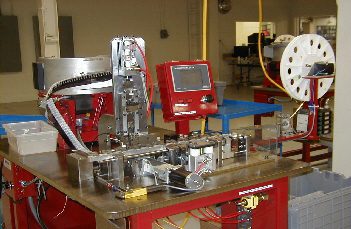 The basis metal for the contacts is Phosphor Bronze. We use a precise percentage along with a very tightly controlled min-max granular MICROSTRUCTURE to provide the best stiffness, spring qualities, and corrosion & wear resistance. The base metal is electro-polished (versus wire-brushed), creating an extremely smooth "BURR FREE" contact surface.
It is then plated with 100 micro inches of pure Nickel (min plugs, 50 micro min jacks), providing a sacrificial metal surface/barrier to PROHIBIT DIFFUSION and OBTAIN THE DESIRED POROSITY CHARACTERISTICS. Then, 50 micro inches (minimum) of pure 24 CARAT (hard) GOLD adhering to MIL-G-45204C, TYPE II, GRADE A specifications and Knoop Hardness requirements. During each plating operation, proper surface activation and cleansing procedures are meticulously followed to ensure against any possible surface contamination and potential GALVANIC REACTIONS (reference MIL-STD-889).
By incorporating the strict design guidelines above, Sentinel Plugs and Jacks will have a MINIMUM 1,000 CYCLE LIFE (insertions/de-insertions) before any degradation of surface contact areas and a 2,000 MINIMUM CYCLE LIFE WHEN USING SENTINEL PLUG/JACK COMBINATIONS.
The bottom line - we do not cut corners and use the best practices. We meet and exceed all standards, we provide the highest quality in the marketplace, and best yet, we are easy to work with, and our products are made in the United States of America.
RJ45 Plugs for Power over Ethernet Applications
UL 3992 Certified Stranded Patch Cords
Plug Cross References to Major Cable Brands
RJ45 Plugs for Power over Ethernet Applications
UL 3992 Certified Stranded Patch Cords
Plug Cross References to Major Cable Brands