Category 6A 28 AWG Reduced Diameter Patch Cords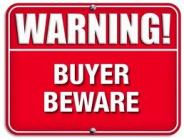 ALL PATCH CORDS

ARE NOT

CREATED EQUAL
85% Of Imported Category 6 Patch Cords Fail Electrical Testing
78% fail by more than 3db.....45% Fail by more than 6db
These failure rates can have a dramatic effect on your networks performance.
Nowhere in the industry is there a bigger problem than with the selection of Category 6 and 6A Patch Cords that meet BOTH Electrical Performance Testing AND Mechanical/Material Specifications. For example, FLUKE NETWORKS Application Note entitled "The Weakest Link in High-Performance Cabling Systems" points out that the Patch Cord incorporating a modular RJ45 plug is the weakest link in the Signal Transmission Channel. They have found that 83% OF ALL PATCH CORDS FAIL TO MEET THE PRESCRIBED ELECTRICAL STANDARDS OF THE TIA. The impact of these cables that affect ALIEN CROSSTALK, RETURN LOSS, LATENCY and DELAY SKEW will adversely affect network performance and speeds.
Similarly, the Communications Cable and Connectivity Association (CCCA) has concluded a research study that indicated an 85% Failure Rate in Category 6 Patch Cords produced offshore by companies who are largely unknown in North America. What is more disturbing is that 78% of the failing samples failed by a margin of 3dB or more and 45% of the failing samples failed by margin of 6dB or more. Because noise is measured on a logarithmic scale, a 3dB failure indicates a noise level that is twice as high as the allowable standards and failures of this magnitude contribute to significant network problem.
Regarding Mechanical/Material Specifications, Sentinel Connector Systems has made a presentation to the FCC on problems associated with RJ45s with reference to the ANSI/TIA 1096-A Standard (formerly FCC Part 68). Quality Issues include Gold Plating, Material Selection, Contact Lift-Off and a host of other problems. ACTA Virtual Public Meeting – ANSI/TIA 1096-A Non-Compliance Issues (Focus on RJ45). What is even more disturbing is that they also found a 94.4% Failure To Meet Minimum ANSI/TIA 1096-A Specification Rate among Modular Connector supplies.
THE SOLUTION
HOW WE DO THINGS
100% PERFORMANCE TESTED and CERTIFIED - All cables are 100% PERFORMANCE TESTED and CERTIFIED using Fluke Networks DSX CableAnalyzer™ Series or Softing WireXpert 4500 test Equipment to current TIA and ISO Standards. A copy of the test report is included with each shipment and the TEST RESULTS are stored on a SECURE SERVER for seven (7) years. Customers can Log-In to their password protected data at any time.
TRAINING - Each assembly line operator goes through an extensive 8 week training program before they actually see the production line. This intense training insures operator to operator consistency, guarantees high yields with few rejects and provides the Workmanship that has allowed us to receive the HIGHEST VENDOR RATINGS from our Customers.
COMPONENT SELECTION - We only use the BEST MADE IN AMERICA Sentinel Connector PATENTED RJ45 Plugs and Sentinel Approved bulk patch cable suppliers.
TEST and TERMINATION EQUIPMENT - CALIBRATION - FIXTURES - MAINTENANCE
We use Industry Standard Analyzers to test each patch cable and have an array of Test Equipment and Fixtures to support and insure that TEST EQUIPMENT is calibrated and the TEST REPORTS are accurate. A regularly scheduled maintenance program insures that all tooling is calibrated, in good working condition and in compliance with ANSI/TIA 1096-A (formerly FCC Part 68.5) dimensional specifications.....as well as exceeding specifications set forth by the IEEE, IEC and ISO Standards bodies. All tooling is CALIBRATED DAILY before production begins to insure that the proper blade depth of .237" +/- .005" is maintained. Tooling is checked periodically for wear and a defined maintenance procedure is in place.
CATEGORY 6A 28 AWG Reduced Diameter
PATCH CORD PRODUCT MATRIX

CountryofOrigin

Plugs
USA Boots
USA Cable
TAA
Plugs
USA Boots
USA Cable
USA
Black

6AP28BLK
6A28BLK
Blue

6AP28BLU
6A28BLU
Green

6AP28GRN
6A28GRN
Grey

6AP28GRY
6A28GRY
Orange

6AP28ORN
6A28ORN
Purple

6AP28PUR
6A28PUR
Red

6AP28RED
6A28RED
White

6AP28WHT
6A28WHT
Yellow

6AP28YEL
6A28YEL